Welcome to The Final Four Is Not on the Schedule discussion board. A forum for the serious and casual MSU fan. Opinions welcome – stay respectful.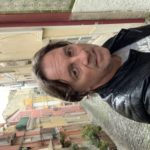 Joined: Aug 11, 2022
Last seen: Dec 4, 2023
Originally from west side of Detroit (6 & Livernois) and graduated from Lake Orion HS.  Earned BS and Masters (Labor Relations) at MSU in '83 and '86 respectively.
Live in Atlanta but moving soon to Portugal.
Executive Search (headhunter)